Oggi vi presentiamo l'agenzia Trimono che abbiamo scoperto grazie al Gruppo Linkedin di motiongraphics.it. Sono in pianta stabile a Madrid e ci hanno mandato un po' di informazioni così da poterveli presentare  bene.
Chi siamo…
Fondata nel 2010 da Abel Sánchez and Paulo Mosca, TRIMONO è un'agenzia creativa che racchiude in se personalità e eleganza. Creiamo e produciamo animazioni perchè amiamo farlo perchè pensiamo sia un lavoro favoloso.
Abbiamo avuto la fortuna lavorare con aziende prestigiose come MTV, Paramount, Globomedia, Digital+, Sony, oltre ad avere una lunga storia di collaborazione con aziende, stazioni televisive e reti, studi e agenzie.
Come sempre lavoriamo come pazzi e ci divertiamo come un gruppo di scimmie.
Ispirazioni
Amiamo le i film di animazione, le serie tv scientifiche, i fumetti… e il rock 'n' roll.
Tecniche
La maggior parte dei nostri lavori nella parte di elaborazione digitale sono fatti in Photoshop. Usiamo anche Illustrator per il design, Final Cut per l'editing e animatic, After Effects e Nuke per la postproduzione, il compositing e le correzioni finali.
——
Dal loro portfolio vi proponiamo questo video "Fake Love" di cui trovate anche making of e storyboard.
Versione finale

Credits
TRIMONO:
Directors: Paulo Mosca / Abel Sánchez
Art: Paulo Mosca
Animation: Jose Antonio Cerro, Javier Ara, Paulo Mosca
VFX & Postproduction: Abel Sánchez
Y&R NEW YORK:
Executive Creative Director: Kerry Keenan
Regional Creative Director Latin America: Guillermo Vega
Creative Directors: Kevin Brady, Graeme Hall, Menno Kluin
Art Director: Alexander Nowak
Copywriter: Feliks Richter
VP Creative Vh1 Latin America: Sean Saylor
Executive Agency Producer: Jessica Dierauer
Directors of Content Production: Lora Schulson, Nathy Aviram
Conform: Switch FX
Mix: Sound Lounge
Sound Mixer: Evan Mangiamele
Sound Design: Evan Mangiamele
Executive Producer: Gloria Pitagorsky
———
Making of (clic su img per video)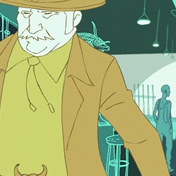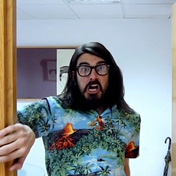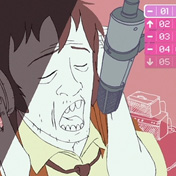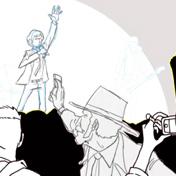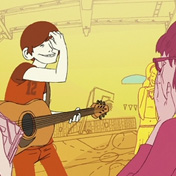 Storyboard