Il 24 novembre 2009 alle ore 18, l'Aula Magna dell'Istituo Europeo di Design di Via Sciesa sarà teatro dello showreel dei più significativi lavori di Motion Design, Art Direction e Scenografia per Broadcast del duo creativo Marco Ammannati e Miyo Yoshida.
Ma non solo. Castorini, la loro agenzia, è un modello organizzativo e gestionale esemplare che risponde alla domanda: How to stay small and work for the giants? E Marco e Miyo ci racconteranno la loro storia e le loro strategie di business.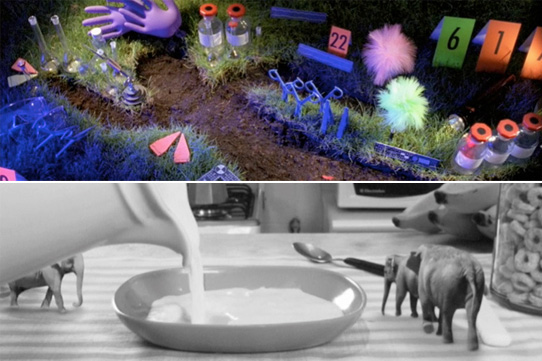 L'incontro è organizzato all'interno del Programma di Studi del Master in Graphic Design Management in partenza a Marzo 2010 a Milano, un programma di studio ricco e innovativo coordinato da Massimo Pitis, Graphic Designer and Art Director e promotore di questo interessante appuntamento.
24 novembre 2009
ore 18,00
IED Arti Visive
Via Sciesa 4 – Milano
Partecipazione libera e gratuita