Avevamo già sentito parlare di Helio Vega, per quanto riguarda i titoli di MadInSpain'08. In attesa di pubblicare il sito vero e proprio , esce il nuovo ShowReel -"Frozen Frames".
Ecco cosa ci scrive l'autore a riguardo: "Frozen Frames is a motion reel where some motion pieces were literally frozen. In the production of this movie I printed some boards and I frozen it in the freezer. Then I shot the ice-board cube in the pan, so I got a realistic ambient for this frozen piece. "
Interessante l'idea di Helio di mostrare oltre agli ultimi progetti, lavori e tavole che non hanno mai visto la luce del sole utilizzando la metafora "frozen frames" e letteralmente congelandoli. Non solo montaggio ma vera e propria rilettura. L'effetto congelamento è riuscito, non risulta troppo invasivo e si incastra molto bene col ritmo sincopato del sound scelto.
Clicca sull'immagine per il video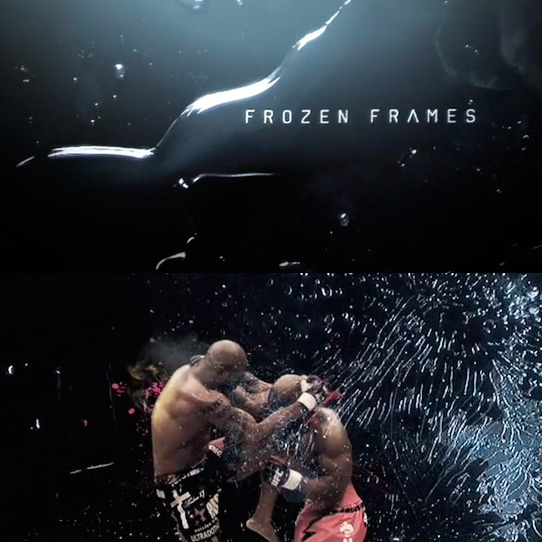 Redatto da Alessandra Leone