Nel 1969 un fan quattordicenne dei Beatles, Jerry Levitan, si intrufolò nel King Edward Hotel di Toronto e intervistò per 40 minuti John Lennon.
38 anni dopo Josh Raskin ha usato quell'intervista, riducendola a 5 minuti, per realizzare un cortometraggio animato che è stato nominato nel 2008 per un Oscar dall' Academy of Motion Picture Arts and Sciences.
Il corto è stato prodotto dallo stesso Jerry Levitan.
cdp: Electric Company, Toronto
regia: Josh Raskin
pen illustration: James Braithwaite
computer illustration: Alex Kurina
breve intervista a Josh Raskin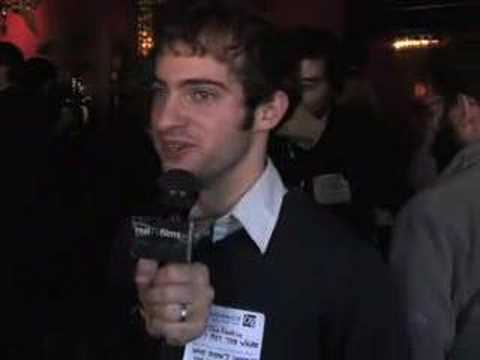 Articolo redatto da Sergio Damele.