In attesa di vedere il film Bananaz sulla band virtuale Gorillaz, le due menti del gruppo, Damon Albarn e Jamie Hewlett, sono state reclutate dall'agenzia RKCR/Y&R, per il lancio della campagna di copertura radiotelevisiva della BBC per le prossime Olimpiadi di Pechino.
Il filmato vede i personaggi del racconto cinese Journey to the West (e della serie tv degli anni '70s Monkey (Saiyûki)), Monkey, Pigsy e Sandy, combattere terribili demoni durante il loro viaggio verso lo stadio di Pechino.
Ovviamente l'animazione è nello stile tipico dei Gorillaz, per la cui realizzazione ci sono voluti ben sei mesi nei quali Hewlett ha lavorato con gli animatori della Passion Pictures e il supporto di Red Bee Media e Zombie Flesh Eaters.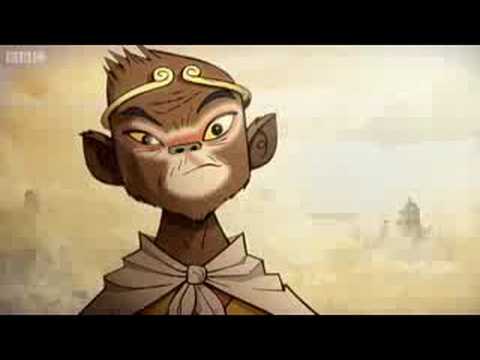 Client: BBC
Agency: Red Bee Media, RKCR/Y&R
Executive Creative Director: Damon Collins
Creative: Paul Angus, Ted Heath
Producer: Deborah Stewart, Cara Speller,
Music Composer & Producer: Damon Albarn
Musical Director: David Coulter, Mike Smith
Sound Studio: 750mph
Articolo redatto da Sergio Damele